Sichuan Airlines presented the Airbus A350 at Pulkovo St. Petersburg Airport
19 September
On September 18, 2019, Pulkovo Airport welcomed the most technologically advanced passenger aircraft Airbus A350-900 for the first time in the history of St. Petersburg. Sichuan Airlines flagship aircraft performed the regular flight on the Chinese Chengdu — St. Petersburg — Chengdu route. The second Sichuan Airlines A350 flight to Pulkovo Airport is planned for September 20, 2019.
Andrey Drobovich, First Deputy Chief Operations Officer of Pulkovo Airport operator Northern Capital Gateway LLC said:
"Pulkovo International Airport is certified and fully equipped to handle the Airbus A350 aircraft. The technical staff of the airport completed special training and is ready to work with the A350. We are grateful to our reliable partner, Sichuan Airlines, for the trust and the opportunity to introduce the newest aircraft type to passengers of Pulkovo Airport. Should the airline decide to further use A350 on St. Petersburg route, Pulkovo team will provide the aircraft handling and passenger services according to highest standards."
The Sichuan Airlines extra wide-body aircraft, Airbus A350-900, offers 28 fully flat-bed seats in Business Class and 303 seats in Economy Class. The in-flight entertainment system offers passengers high-definition video and television as well as fast internet connection during the travel.
Sichuan Airlines provides scheduled service from St. Petersburg to the capital of the Chinese province of Sichuan, Chengdu, twice-weekly on Wednesdays and Fridays. For the eight months of 2019, the carrier served 32,5 thousand passengers at Pulkovo Airport, showing a 48% increase year-on-year. Sichuan Airlines won the LED Together 2018 Prize awarded by Pulkovo Airport for the Best Developing New Destination, Chengdu.
In the IATA Summer season of 2019, Pulkovo Airport offers direct flights to the Chinese cities of Beijing, Chengdu, Guangzhou, Hangzhou, Kunming, Nanjing, Shanghai, Shenzhen, Ürümqi, Wuhan, Xi'an.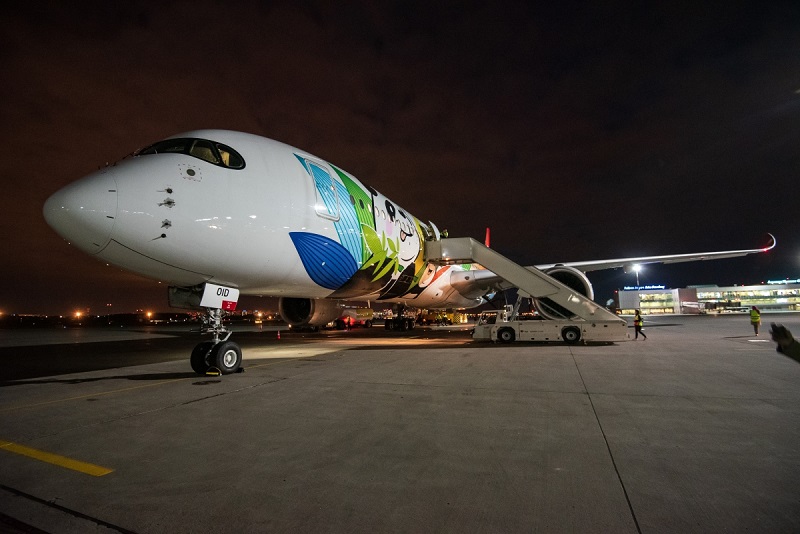 More news