Pulkovo Airport renovates the commercial area of the domestic departures hall
27 June
Northern Capital Gateway (NCG), the operator of Pulkovo St. Petersburg Airport, has completed the first stage of modernization of the domestic departures hall commercial area. As a part of the project, the RegStaer Group of Companies, the leading Russian travel retailer in the airports, opened the first part of the walk-through Duty Paid store.
The new Duty Paid store is located along the way from the security check to the gates in the domestic departures hall. Passengers can purchase bags, suitcases, sunglasses, watches, accessories from the world's leading brands, as well as toys, drinks, sweets, chocolate and travel goods.
In September 2019, the second part of the shop will open, the category of perfumes and cosmetics will be presented. The total area of the new Duty Paid store will amount to about 1000 sq. m.
The Duty Paid with a hi-tech design became the anchor store of the domestic departures hall commercial area, starting the process of renovation of the existing outlets' concept and increasing the commercial area in the terminal of Pulkovo Airport. The total investment of NCG is amounted to over 30 million roubles.
Special zoning and passenger navigation schemes have been implemented during the works in the domestic departures hall of Pulkovo Airport.
The retail and F&B facilities of Pulkovo Airport include more than 50 stores and 25 restaurants, including fast service points, cafes of Russian, American, Italian, Japanese, Irish cuisine, coffee shops, and snack bars. A complete list of facilities, their location and opening hours are available on the airport's website in the "Dining & Shopping" section.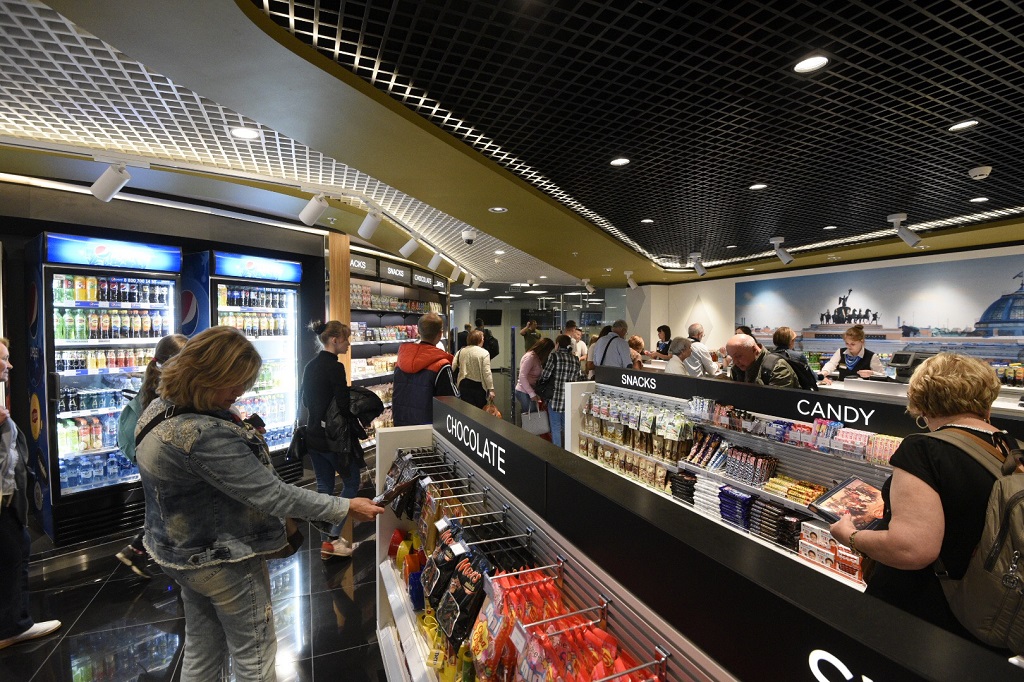 About RegStaer
The RegStaer Group of Companies was founded in 1998 year. RegStaer is a partner of Dufry, a leading global travel retailer. RegStaer operates Duty Free and Duty Paid stores at five Russian airports as well as four boutiques in St. Petersburg and Moscow. The company's stores have a comfortable premium interior meeting the most stringent requirements of retail business. Each customer of the RegStaer stores is guaranteed a individual approach, high level of service and professional advice.