SunExpress offers a new route from Pulkovo St. Petersburg Airport to Izmir
31 May
On May 31, 2019, SunExpress, the joint venture of Lufthansa and Turkish Airlines, launched scheduled services from St. Petersburg (Russia) to Izmir (Turkey). Both the destination and the carrier are a new addition to the summer schedule of Pulkovo St. Petersburg Airport.
SunExpress operates flights from St. Petersburg to Izmir with modern Boeing 737-800 aircraft twice a week, each Monday and Friday. The service will be provided until September 30, 2019.
St. Petersburg — Izmir — St. Petersburg
| Route | Flight number | Departure* | Arrival* | Days of the week |
| --- | --- | --- | --- | --- |
| St. Petersburg — Izmir | XQ 869 | 02:35 | 06:25 | 1---5— |
| Izmir — St. Petersburg | XQ 868 | 21:40 | 01:35 | 1---5— |
* local time
Izmir is located in the western part of Turkey on the Aegean cost, and is the country's third most populous city. Being a major international seaport, it is also renowned for its historic legacy starting from the Ancient times to the Ottoman rule, and remains one of the most visited business and resort destinations in Turkey
Izmir is the fifth destination in Turkey with direct air connection to St. Petersburg. In the IATA Summer 2019, Pulkovo Airport also offers scheduled flights to Istanbul and Antalya, as well as various charter services operated to Antalya, Bodrum and Dalaman.
In 2018, more than 921.000 passengers took direct flights between St. Petersburg and Turkish cities, making Turkey the leading resort destination in the route network of Pulkovo Airport.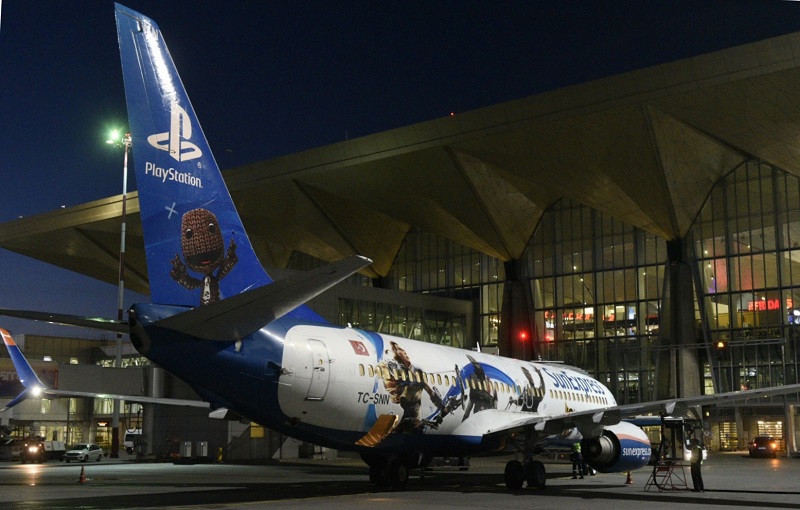 About SunExpress
As a holiday specialist, SunExpress has been offering non-stop connections between Europe and Turkey as well as to attractive holiday destinations in the Mediterranean, the Canary Islands, the Red Sea and North Africa for almost 30 years. The route network includes over 90 international destinations in 30 countries. With its fleet of modern B737-800 NG aircraft, the joint venture of Lufthansa and Turkish Airlines operates 1,850 weekly flights and carried almost ten million passengers in 2018. The airline, which has received numerous awards for its service, offers a comfortable flight experience at a low-cost price. With SunExpress Bonus, the holiday airline introduced a new program in 2018 which enables registered customers to collect and redeem bonus points for their flights.
Flights can be booked at pulkovoairport.ru and sunexpress.com.
Pulkovo St. Petersburg Airport is the fourth airport in Russia in terms of passenger traffic. In January-April 2019, Pulkovo served 5.1 million passengers, which is 13.7% more than in the same period of 2018. In 2019, St. Petersburg airport, for the fourth year in a row, became the winner of the national 'Air Gates of Russia' award, according to the passengers' votes. Since 2010, Northern Capital Gateway LLC has been the main operator of Pulkovo, implementing the airport reconstruction and development project under a public-private partnership agreement with the city of St. Petersburg.