Pulkovo and Finnair celebrate 55 years of service Helsinki — St. Petersburg
2 April
On April 2, 2019, Pulkovo St. Petersburg Airport and Finnair celebrated 55 years since the launch of scheduled direct flights between Helsinki and St. Petersburg.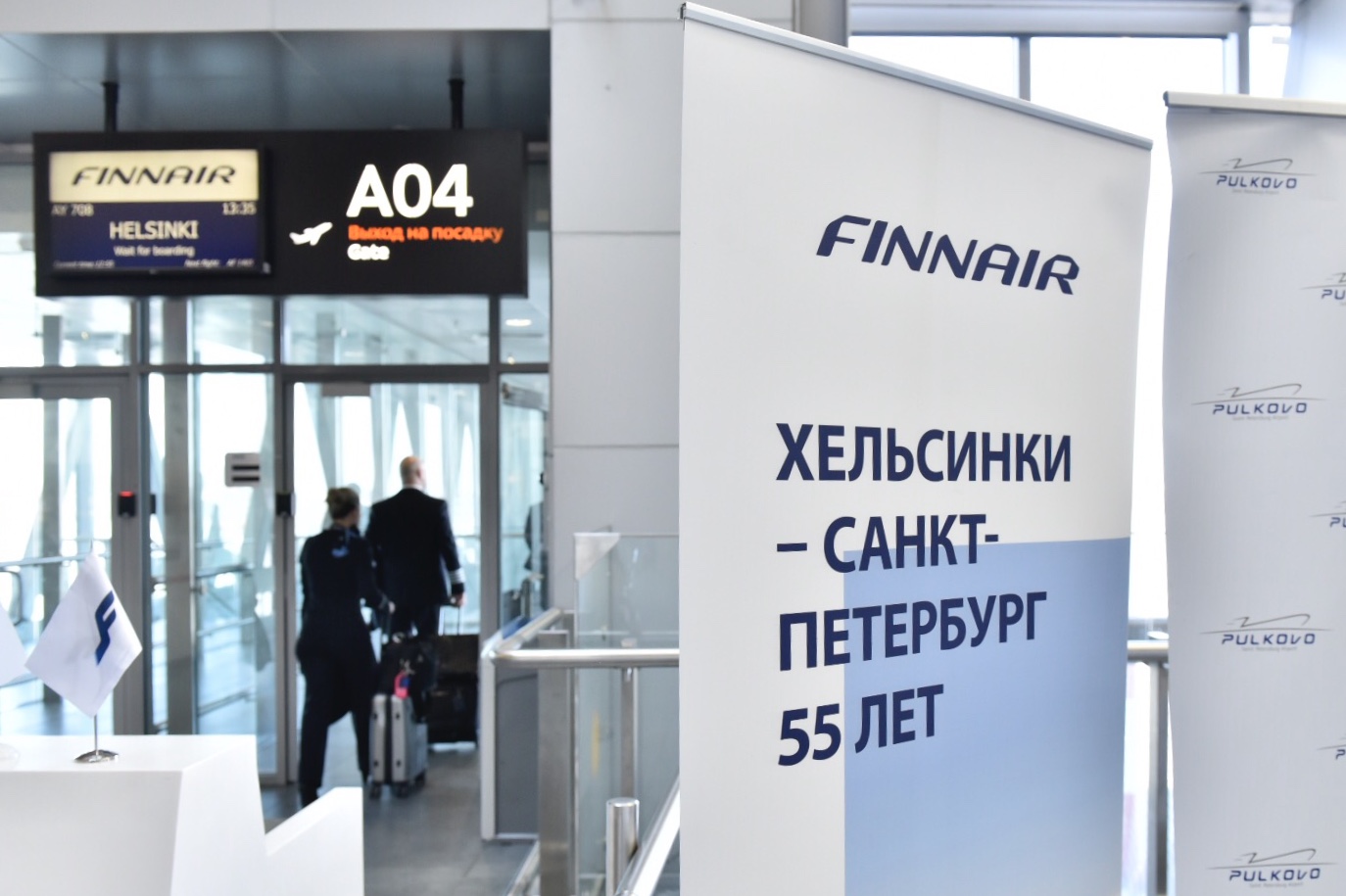 Finnair began operating on the Helsinki — Leningrad route in 1964 with a twice-weekly frequency. Today, the airline's planes perform daily flights to and from Pulkovo Airport. Starting March 31, 2019, another one — the fourth — daily flight was launched.
Helsinki is a popular destination and in-demand transfer point for passengers of Pulkovo. Finnair offers convenient connections in the capital of Finland for continuing traveling to points in Asia and North America, including such cities as Bangkok, Tokyo, New York, Chicago, Miami, and Los Angeles.
Over the past five years, Finnair has significantly increased its presence in Pulkovo, gradually increasing its capacity and frequency of flights. In April 2018, the comfortable 100-seat Embraer E-190 with a two-class configuration was launched on the route. It replaced the ATR 72-500 aircraft, which could accommodate no more than 72 passengers. It allowed an increase in the number of seats on the Helsinki — St. Petersburg route by one-third. In 2018, the carrier served 143.5 thousand passengers at Pulkovo, which is 125% more than in 2014 and 43% more than in 2017.
In 2018, Finnair won Pulkovo's LED Together 2018 annual award as the best developing international carrier at St. Petersburg airport. In the first quarter of 2019, Finnair served 31.6 thousand passengers at Pulkovo, which is 23.8% more than in same period of 2018.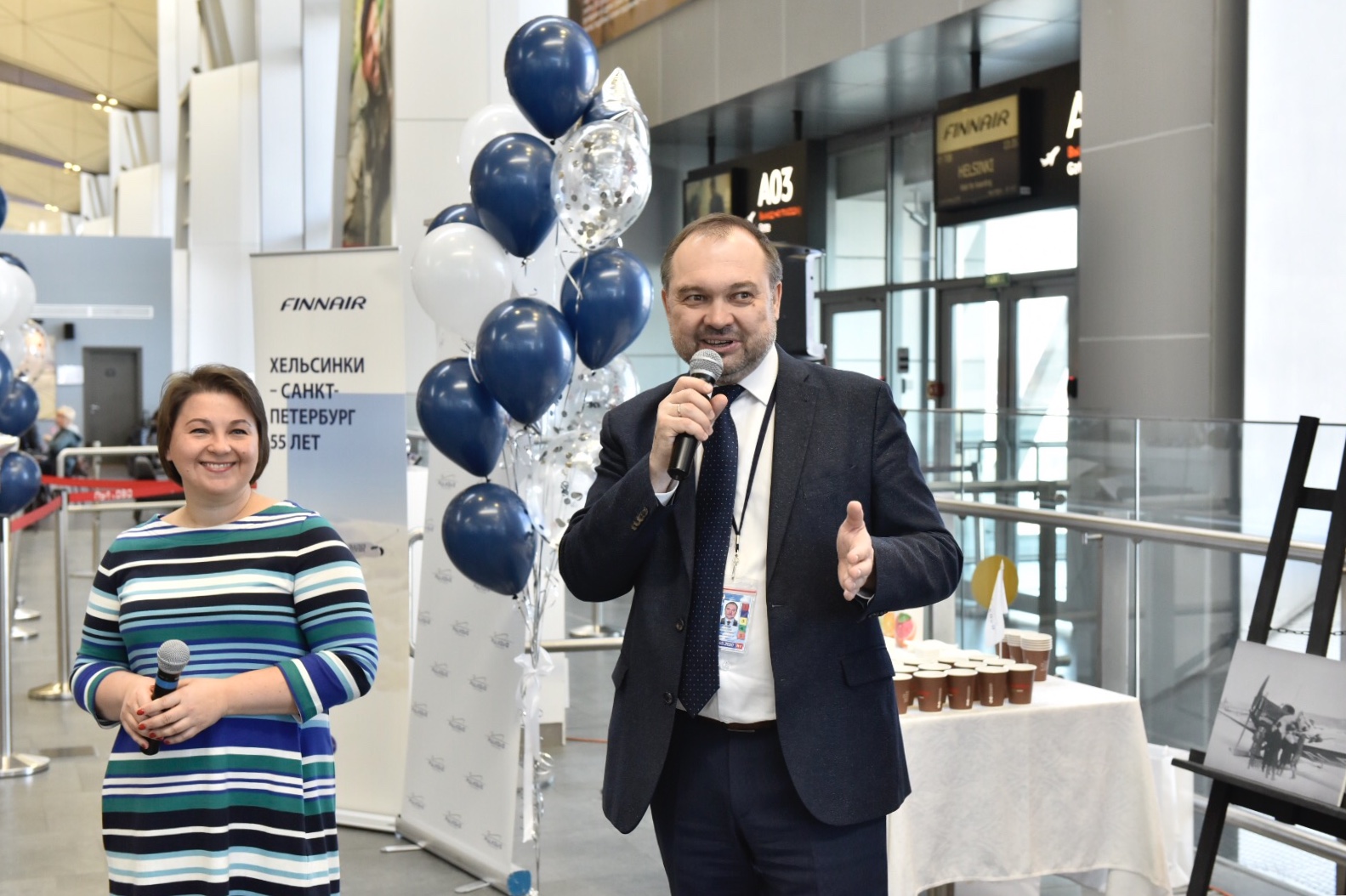 Maria Anufrieva, head of the Finnair representative office in Russia, and Evgeny Ilyin, CCO of Pulkovo Airport
"Pulkovo Airport and Finnair have more than half a century of warm partnership. Annually, the airline offers ever more new flight opportunities throughout the world, and the convenient schedule from Pulkovo allows passengers to choose flights with convenient connecting flights in any direction of Finnair global route network"
"St. Petersburg has been a special route for Finnair for more than half a century: it is joined with Finland not only by geographical, but also by sociocultural proximity. We are very pleased that today our flights are in such high demand among St. Petersburg passengers: this indicates that we are developing in the right direction, striving to constantly improve the level of service and offer our passangers greater opportunities for comfortable travel around the world"