Pulkovo presents an exhibition about the new centralized passenger terminal
27 March
An exhibition of photographs of the modern history of Pulkovo St. Petersburg Airport opened on March 27, 2019. The project is dedicated to the fifth anniversary of the centralized passenger terminal. The exposition is located on the third floor of the domestic departures hall and will last until April 30, 2019.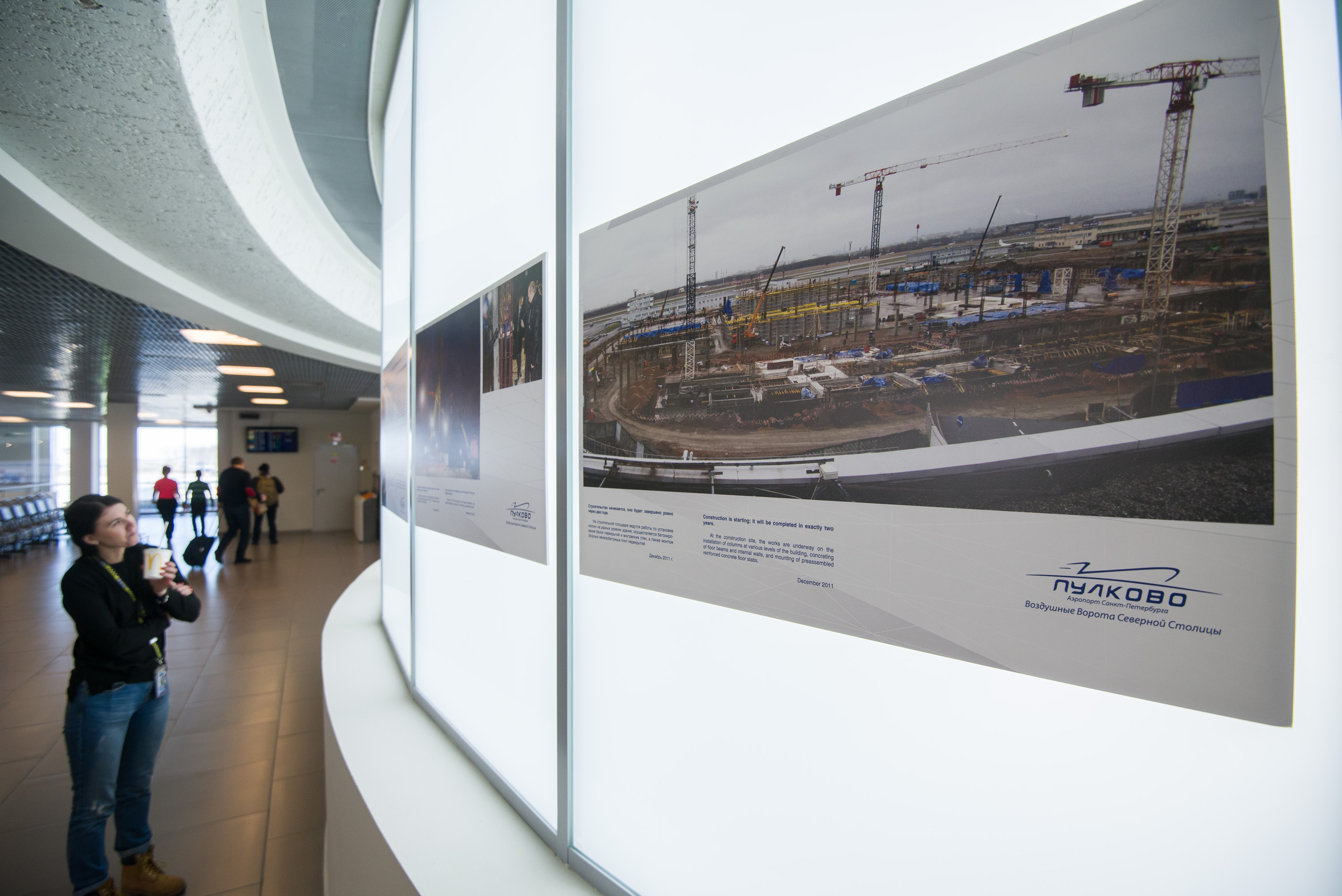 The exhibition tells about the contruction and development of the new Pulkovo terminal from the first pile installation in 2010 to the welcoming of the record 18millionth passenger in 2018. More than 80 photographs present the main stages of construction, architecturural features, passenger infrastructure as well as Pulkovo's most significant events from the opening of the new terminal on December 4, 2013 to the end of 2018.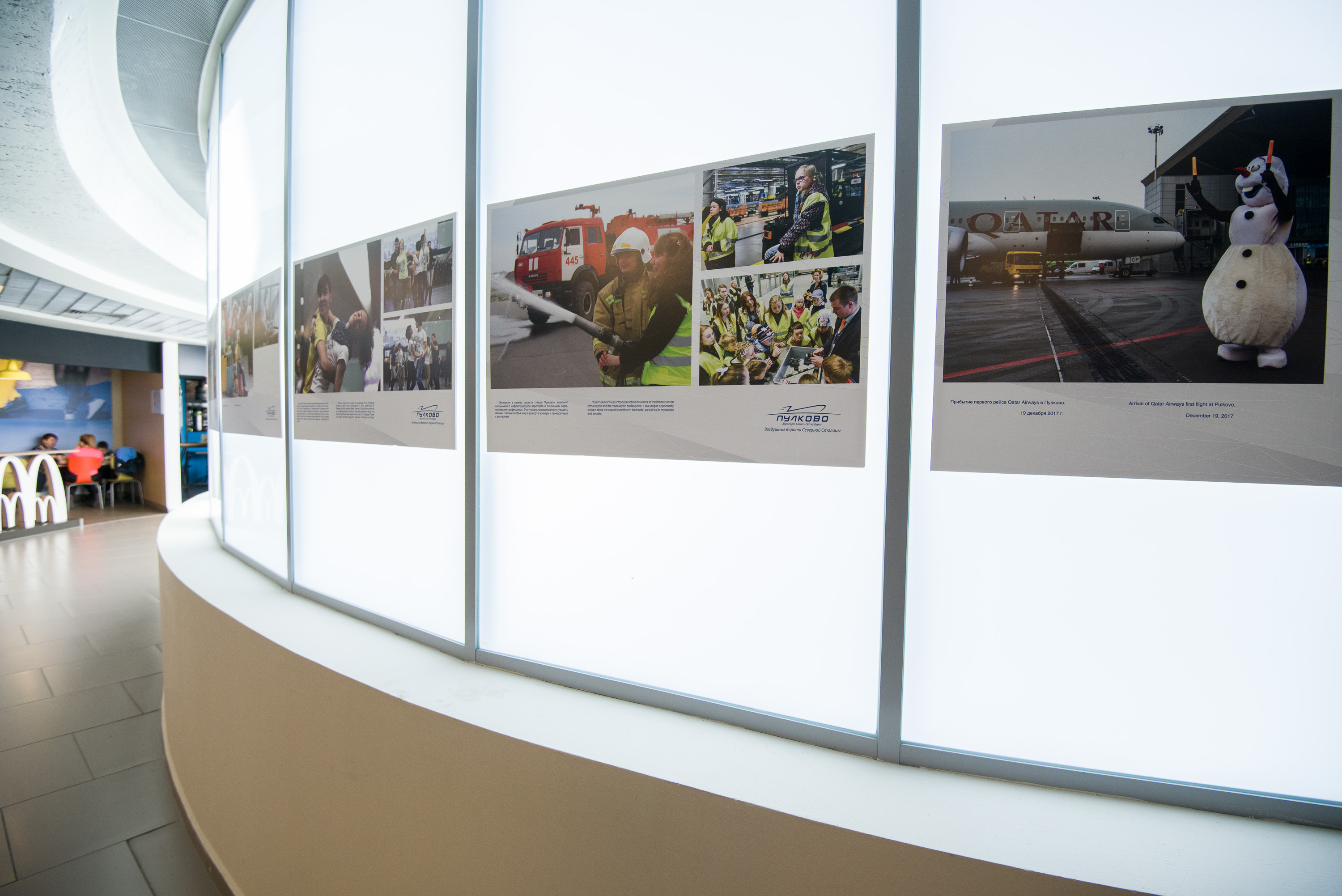 The new Pulkovo terminal was built in 2011-2013. Within a month before opening, 5,000 volunteers participated in operational trials, checking the readiness of infrastructure and airport personnel. With the completion of the first stage of the project for the reconstruction and development of Pulkovo Airport, the new building became the basis for a centralized passenger terminal. Today, the airport complex includes a new terminal, a reconstructed building of the former Pukovo-1, and a northern boarding gallery. The total investement of Nortnern Capital Gateway LLC, the operator of St. Petersburg airport, into the first phase of Pulkovo reconstruction and development project, including the construction of the new terminal, amounted to 1.2 billion euros.