Pulkovo Airport welcomed more than 700,000 passengers over the winter holidays
10 January
During the New Year's holidays, from December 25, 2018, to January 8, 2019, Pulkovo St. Petersburg Airport welcomed 709,086 passengers, which is 16.3% more than in the same period of 2018.
The most popular domestic routes during the winter break were Moscow, Kaliningrad, Sochi, Krasnodar, and Murmansk. Meanwhile Minsk (Belarus), Tbilisi (Georgia), Frankfurt am Main (Germany), London (The United Kingdom), and Istanbul (Turkey) became the most in-demand foreign destinations in the airport's network. Three out of the five cities — Tbilisi, London and Istanbul — made Pulkovo's top winter holidays international routes list for the first time in five years. The passenger traffic between St. Petersburg and Georgia's capital grew by 304%, the demand for travel to the UK's capital and back increased by 128%, and 65% more passengers took a trip between Turkey's largest city and Russia's northern capital, compared to the same period year-on-year. The significant increase in passenger numbers is due to the launch of the new flights from St. Petersburg to the mentioned destinations throughout 2018.
The top long-haul destination from Pulkovo Airport was Dubai (The United Arab Emirates) with both scheduled and charter service operated over the New Year's holidays.
The leading domestic airlines in terms of passenger traffic from Pulkovo were Rossiya Airlines, Aeroflot, Pobeda, S7 Airlines, and Nordavia, while Belavia, Lufthansa, Uzbekistan Airways, airBaltic and Emirates were the top five in passenger numbers among the foreign carriers.
In 2018, the route network of Pulkovo Airport included 161 destinations with scheduled flights operated by 75 airlines.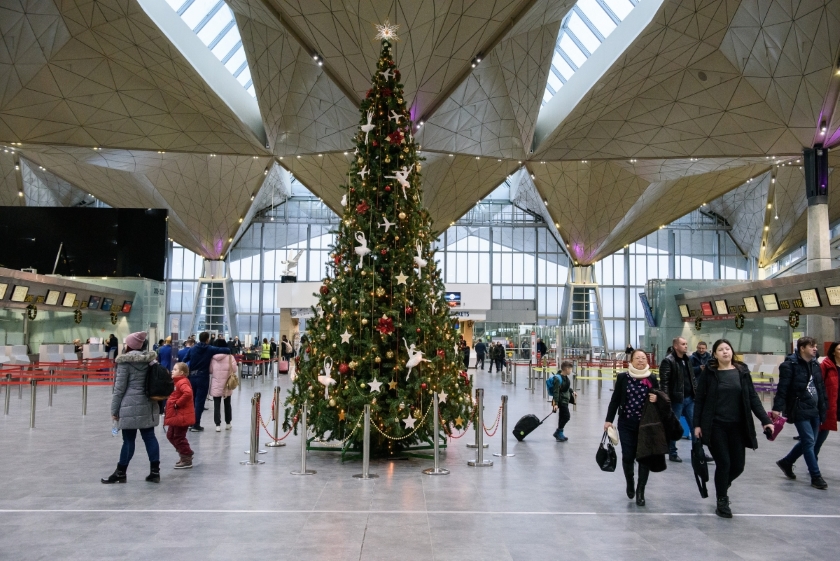 The traffic statistics for the winter holidays include the last week of the previous year and the period of the official national New Year's holidays in Russia. This year, the national holidays lasted from December 31, 2018, to January 8, 2019, first day of business being January 9, 2018.