Saint Petersburg Airport and Dufry launch a new Duty Free Arrivals shop
3 April
Dufry, a leading global travel retailer, launched a new Duty Free Arrivals shop at Pulkovo St. Petersburg airport.
The new store is located in the international flights arrivals hall. Passengers coming to St. Petersburg from abroad can purchase the best selection of products from various categories, including wines and spirits, perfumes and cosmetics, as well as confectionary, tobacco, travel accessories, and electronics. The new Duty Free Arrivals shop offers a wide range of items from the world's best-known brands: Bacardi, Hennessy, Johnnie Walker, Macallan, Moёt&Chandon, Lindt, Godiva, Dolce and Gabbana, Lancome, Chloe, Burberry, Versace, Gucci, Boss. With various attractive offers and competitive prices, a visit to the new store is a good chance for the customers to buy the goods after their journey or before getting to know St. Petersburg.
The new opening marks the expansion of the Nuance concept at Pulkovo, being the third shop of its kind in St. Petersburg. The store is built around a strong sense of place. The essence of the Northern capital of Russia comes through the reference points as white gold mosaic on the walls and ceramic marble pattern are interwoven throughout the design.
Within the Nuance concept, Pulkovo has two more stores: Walkthrough Duty Free and Duty Free Express. The shops are located after the border control in the international departures area.
The total retail space of the new shop amounts to 102 sq. m. The new Duty Free on arrival is open 24 hours.
The retail facilities of Pulkovo Airport comprise more than 50 stores, including 19 duty free outlets. A complete list of stores, their location and opening hours can be found on the airport's website in the "Shopping" section.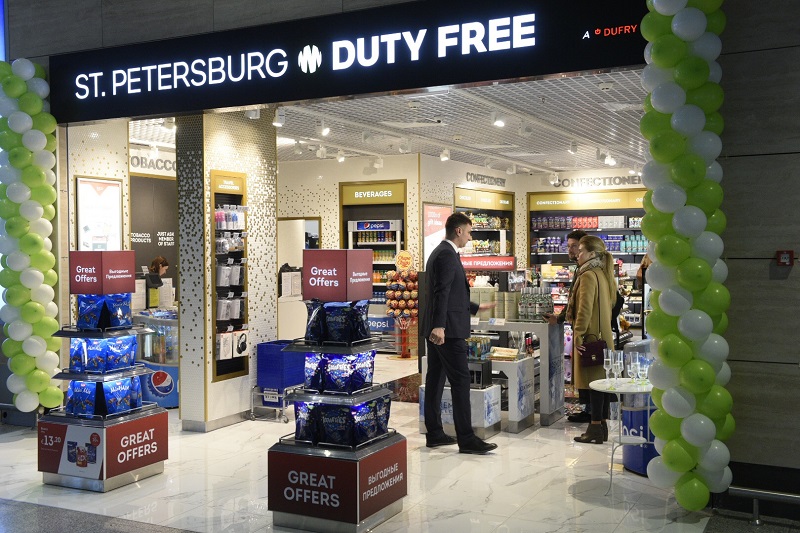 Dufry is the leading global travel retailer operating over 2,300 duty-free and duty-paid shops. The Company, headquartered in Basel, Switzerland, operates in 64 countries in all six continents.
Pulkovo St. Petersburg Airport is the fourth airport in Russia in terms of passenger traffic. For the two first month of 2019, Pulkovo served 2.3 million people, which is 13.8% more than in the same period of 2018. In 2019, St. Petersburg airport, for the fourth year in a row, became the winner of the national 'Air Gates of Russia' award, according to the passengers' votes. Since 2010, Northern Capital Gateway LLC has been the main operator of Pulkovo, implementing the airport reconstruction and development project under a public-private partnership agreement with the city of St. Petersburg.